There are plenty of programs for creating digital art. Some are free, others require payment or subscription, some have a better reputation than others. But ultimately what matters is how your draw and which program will best suit your workflow. Below is a list of programs I have tested out over a span of a few days or weeks. Some have left a better impression than others, but bear in mind that what works for me may not work for you. So I encourage you to test out whichever program sounds best for you!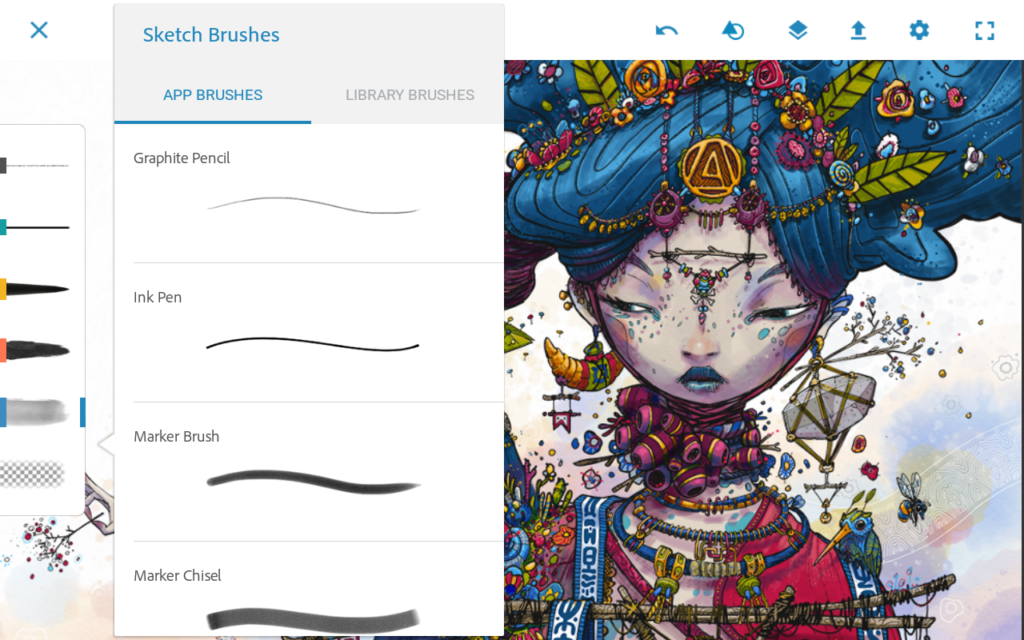 Image credit appobzor.com
USES: simple digital art.
PROS: easy to use; free.
CONS: doesn't do enough.
While free, this program is limited. It has potential but the interface is nothing like Adobe Photoshop. What's nice about this program is that it's free and available for multiple platforms, making it a great tool for someone starting out in digital art.

Image credit Adobe.com
USES: digital art beginners
PROS: easy to use; free.
CONS: weak vector creation
Adobe Illustrator Draw is free and comes with an interface that is almost identical to Photoshop Sketch. Also like Photoshop Sketch, Illustrator Draw feels like Adobe took a simple interface and slapped a brush function on it. It can be handy for mobile, but this Illustrator version is nothing like the official desktop Illustrator because the vector utilization is very poor and limiting.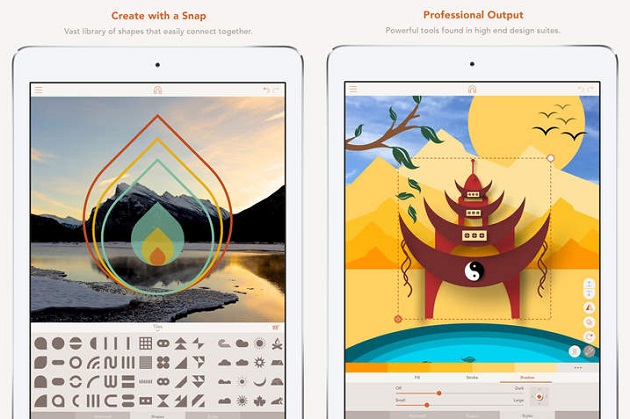 Image credit appsaga.com
USES: quick vector-based work; simplistic designs.
PROS: simplistic and easy to use.
CONS: limiting; expensive.
Assembly has limited functions and requires the user to work with its pre-made shapes, limiting the users capabilities. Assembly is great for quick and simple vector work but if you're looking for something . After you get past the learning curve, this program can be handy, but the price subscription is high at $2.99 per week with additional payments for unlocking shape "packages".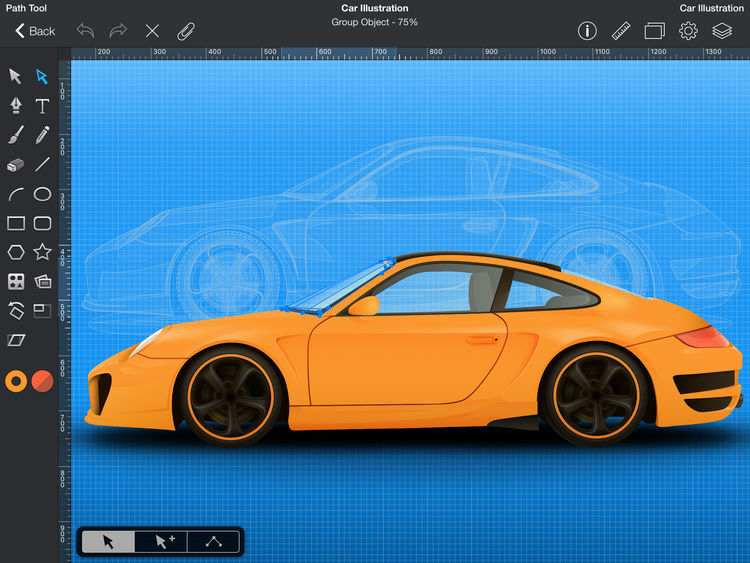 Image credit appadvice.com
USES: heavy vector-based work; larger-scale designs.
PROS: strong vector; pre-made mobile vectors
CONS: expensive
This program is everything that Adobe Illustrator desktop offers in tablet form. Graphic has the ability to create vector shapes with the pen tool and anchor points, with other Illustrator features such as outline mode, align shape options, pathfinder tool, and more. I wonder how they were essentially capable of copying Adobe Illustrator almost to the letter without a lawsuit, but it works great! It accomplishes what I expected from Adobe Illustrator Draw. Another cool feature is that it comes with built in vector-based wire frame tools for iOS.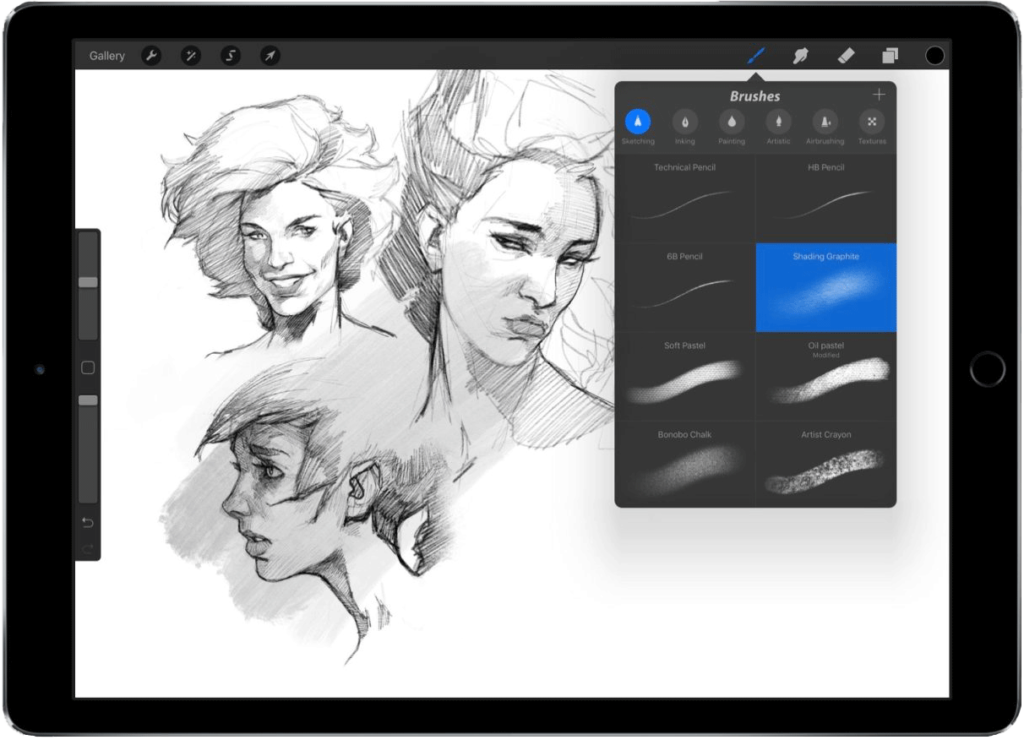 Image credit 9to5mac.com
USES: calligraphy; hand lettering; decorative elements; customizing brushes; illustrating.
PROS: great brush customization options allows for traditional and mixed media results.
CONS: Hard to achieve straight lines and vector-style illustrations.
One of the most respected and reviewed programs, Procreate is best for brush customization and calligraphy. The amount of free and paid brush packages available is huge for this program, perhaps more than the others. It's great for watercolor effects, clean digital style, and traditional sketching techniques. One thing it lacks is the ability to create vector shapes. But it is possible to achieve straight and smooth lines by adjusting your brush settings. To learn about creating smooth curves, visit this YouTube link: Using Streamline in Procreate. To learn how to create straight lines and other great features, visit Brad Colbow's video Procreate's 10 Best Features.
FREE for students & educators
$85/year for enterprise license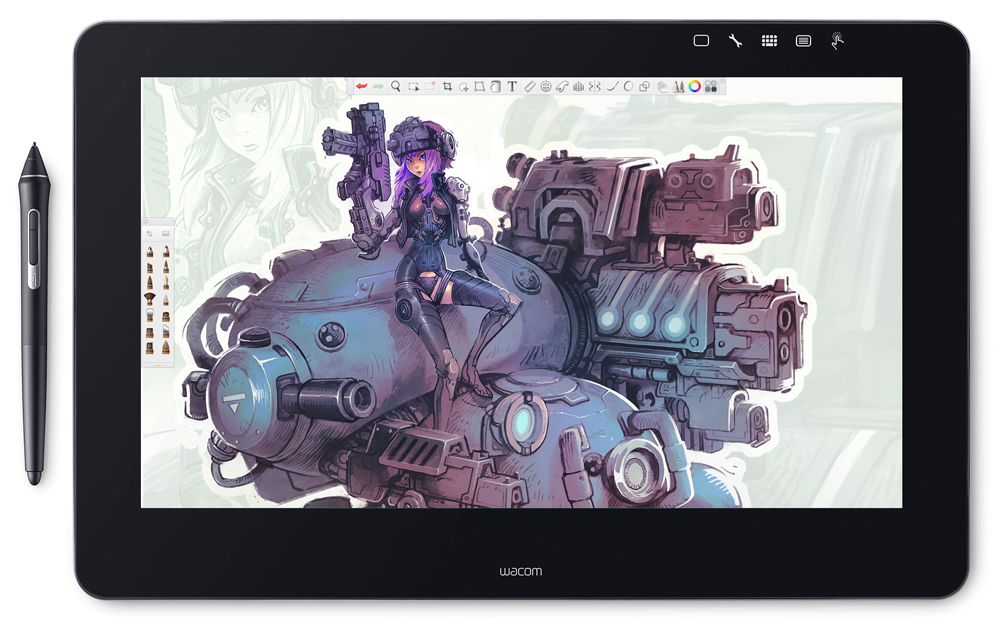 Image credit sketchbook.com
USES: sketching, perspective work
PROS: good pencil brushes; free; multiple platforms
CONS: expensive (for non-students)
SketchBook is great for sketching and is a good intro into the digital drawing world. The program is versatile and simplistic, as well as available across multiple platforms. If you're a student or educator,  you get free 3-year access to SketchBook for Enterprise. SketchBook's functions are usable for detailed and clean work when using the program's precision tools: grids, perspective guides, rulers, curve guides, and mirror and radial symmetry. The program also offers multiple free brush sets and free online tutorials. Check out their tutorials here, and this great post about digital art on the SketchBook blog.